NCTTA Newsletter
October 2011
It's October and he 2011-2012 college table tennis season is kicking into high gear. In this month's newsletter we've got all the details on our new equipment sponsor, profiles of our new Northeast regional director, and a team to watch from out west, plus an article highligting a group of academic powerhouses that are also among the college table tennis elite.
Read on for all this and more ...
Butterfly Becomes Official Equipment of College TT
By Andy Kanengiser, Media Relations Chair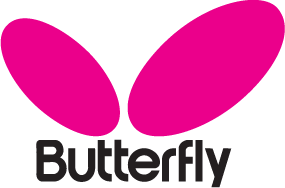 Over the last 50 years, the Martin Kilpatrick Company/Butterfly North America has enjoyed a stellar reputation for providing the very best in table tennis equipment.

With that in mind, the National Collegiate Table Tennis Association is very pleased to welcome Butterfly North America aboard as a major new partner as the 2011-2012 collegiate table tennis season begins. Butterfly will be the official equipment sponsor of NCTTA for the upcoming competition season, including both the regional and national championships.

As college table tennis' official equipment partner, Butterfly will provide table tennis balls and tables among other support during the college table tennis season. Both sides are appreciative of the hard work to put this agreement together and believe it will a happy marriage for years to come.

"NCTTA is very excited to partner with Butterfly North America," says NCTTA Vice President Joseph Wells, who helped put the package together. NCTTA, he added, is anxious to "see this partnership come to life." For a number of years, the good people at Butterfly have "been supportive of collegiate table tennis and we look forward to nurturing those efforts," Wells said.

Butterfly North America President Bowie Martin is just as excited to trumpet the good news. "Butterfly North America is proud to partner with the NCTTA. The NCTTA has done a tremendous job of growing table tennis through collegiate league play, regional tournaments and their national championship," Martin said.

In countries where table tennis is most popular, league play, he said, "is the foundation for the sport's success. Butterfly looks forward to working with the NCTTA to continue bringing organized table tennis to more college students in North America."

Martin-Kilpatrick Co. doing business as Butterfly North America is the sole Butterfly distributor for North America. Butterfly sponsored players & events include: — Timo Boll, the 2010 European Men's Champion —Zhang Jike, the 2011 World's Men's Champion — Official Table, 2012 World Team Championships — Official Ball, 2013 World Championships.

There are many exciting bits of news we will talk about in the months to come as we put a greater focus on this new NCTTA-Butterfly North America partnership. To find out more information about Butterfly North America, visit their website: www.butterflyoline.com

2011-2012 Season Paperwork Reminder

If you haven't already, here's what you need to do for your team for the upcoming season:
Fill out and submit the Online Membership Form at least 48 hours before your first division competition.
Men's/coed and women's teams from the same school must register separately.
Pay the appropriate membership fee for your school (online as part of the Online Membership Form). Fees are $150.00 for returning schools, $100.00 for new schools.
Schools with both a men's/coed and a women's team that register and compete will receive a $25.00 membership fee rebate.
Take the Fall Eligibility Form to your school's registrar office to have them verify your players' eligibility and turn it in to your division director at the first meet.
Don't delay, register today! Any questions? Just ask: info@nctta.org

Retired Prof. Nelson Gore Leads Northeast Region
By Andy Kanengiser, Media Relations Chair

Founded in 1870, Wellesley College is one of the nation's most prestigious higher education institutions. Today, the college is the undergraduate home for 2,400 women, some of the best and brightest scholars from the USA and other countries.

For 20 years, Wellesley students have been lucky to have Nelson Gore as a music professor. For the 2011-2012 season, the NCTTA family is delighted to welcome this retired professor as one of our new regional directors (nelson.gore@nctta.org). Gore, who started the Wellesley College Table Tennis Team in the 1990s, is a gentleman who's passionate about the sport.

"I loved the game as a kid. Of course, I was terrible," recalls the New York native.

But being a terrible player as a youngster didn't stop him. Gore discovered the sport again in the early 1990s at a table tennis club in Massachusetts and never quit playing. He's still working to improve his game today at the Boston Table Tennis Academy from Mozart Francoise. When folks visit clubs in Massachusetts, they will see Gore spending time helping younger players improve their game and encouraging them to stick with it.

Gore is not just a Northeast guy. He spent a year in Miami in 1997 where he started programs for table tennis at 15 centers belonging to the Florida city's Parks and Recreation Department. Mr. Gore also raised money for the program and donated equipment.

At NCTTA offices, we believe Nelson Gore has the right stuff to advance our game by a few notches in the Northeast Region! Welcome to our team!

Vietnamese Cowboy in the Wild Wild West
By Kevin Li, NCTTA Media Relations Committee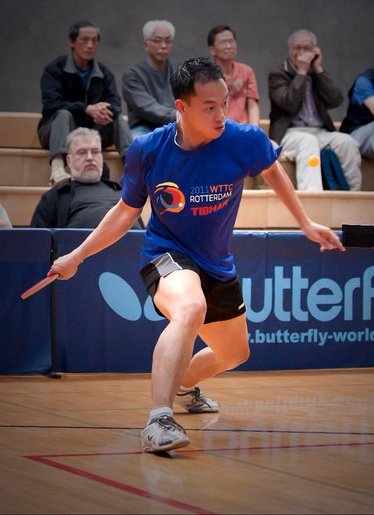 In the land of surfing, beaches, and palm trees, a tough San Jose State team is gearing up for the for the 2011-2012 college table tennis season. After winning the NCTTA Northern California division last season, San Jose State has their sights set even higher for this year.
Leading the way is San Jose State's, Truong Tu, one of the top ranked players in the division, who went undefeated in collegiate play in 2010-2011 season. Among Tu's many titles are the 2011 West Coast Spring Open champion and the 2007 Vietnamese National Amateur Open champion.
Growing up in Ho Chi Minh City, Vietnam, Tu started playing table tennis when he was 6 years old. But in his early years, table tennis may not have even been his best sport. A promising bowler, Tu was at one point named "Youth of the Year" in the Ho Chi Minh City Bowling Association.
Ivy League Makes its Mark on College Table Tennis
By Nancy Chen, NCTTA Media Relations Committee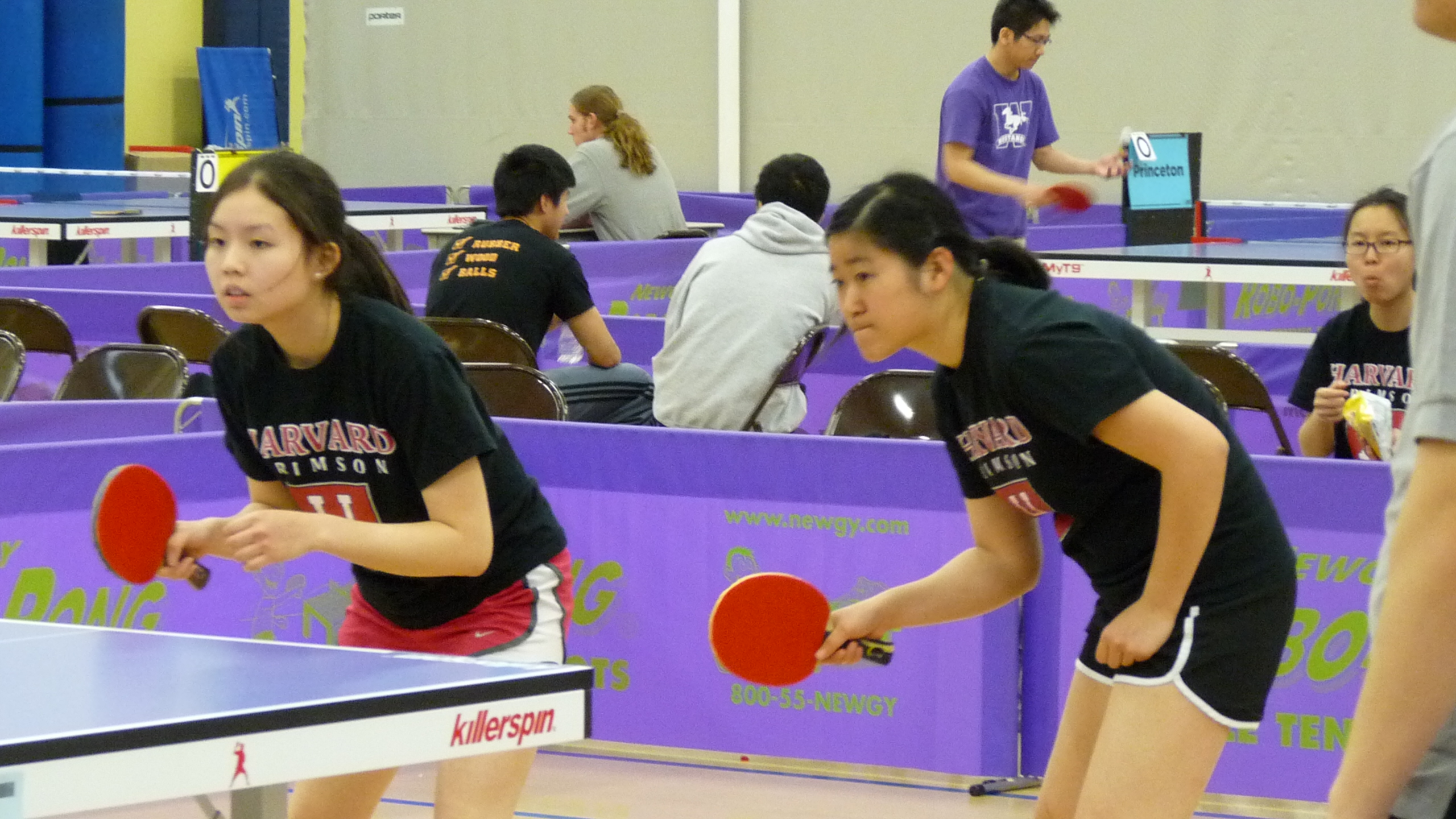 Nowadays, the Ivy League is known as a block of academically competitive institutions, but many forget that it began as an athletic conference like the Big Ten. When it comes to table tennis, that athletic tradition is alive and well with several Ivy League schools figuring prominently atop the college table tennis rankings.
The Princeton name is about as well known in the collegiate table tennis world as it is in academic circles. In the last five years, Princeton has secured four top four finishes at the National Championships. Their streak of Mid-Atlantic division titles stands at six straight. Many Princeton players originate from top table tennis clubs in New Jersey and Maryland; some having competed against each other before joining the Princeton team. Notable alumni include World University Games players Adam Hugh and Pan Lin.
The University of Pennsylvania has been one of Princeton's biggest division rivals, although this season's division realignments means the teams may not meet until the Northeast Regional Championship. Penn prides itself on over a decade of consistently solid performance, having qualified at least one team member to nationals for the past four years. One of the highlights of the Penn club is raising $8,000 for non-profit organizations through coordinating a tournament across multiple student groups.
Slightly farther north, Columbia, sports a team that has been a fixture at the Collegiate Championships. Columbia's women's team captured third place in 2010, matching their co-ed team's third place finish in 2009. Veteran team member Stephanie Shih also played in the World University Games and competed on the US cadet and junior teams prior to joining the collegiate ranks.
Big Table Tennis Tournaments Boost Economy
By Andy Kanengiser, NCTTA Media Relations Chair
Table tennis offers no cure for America's bad economy. But hosting a big tournament can provide a little economic shot in the arm for US communities from coast to coast.
Organizers who actively courted the recent U.S. Open earlier predicted the summer event would have more than a $1 million impact on the Milwaukee area. This summer, we are hearing from leaders of the 2011 U.S. Table Tennis Nationals that the event will boost restaurants, hotels, shopping and other things for Virginia Beach in December.
"The economic impact of the U.S. Nationals being held in Virginia Beach will be very positive," says Dean Johnson of the Virginia Beach Convention & Visitors Bureau.

Johnson expects there will be nearly a thousand table tennis players plus friends, parents, coaches and others on hand for the competition. He also predicts several thousand spectators during the five-day event. It will be an obvious plus for oceanfront restaurants and hotels and help show off the $22 million convention center that's hosting the event.

Sponsor Corner
Special thanks to our sponsors, Butterfly and Newgy!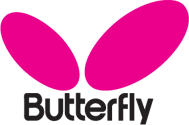 NCTTA, would like to thank Butterfly for its support of college table tennis. Butterfly is the exclusive NCTTA League and Championship Equipment sponsor for the 2011-2012 season. Grab all your favorite Butterfly equipment in the online Butterfly store.

Also, special thanks to NEWGY Industries, for its continued support of college table tennis Newgy offers a great way to fundraise for your club and help out our sponsor as well by signing up and participating in their Newgy Robo Pong Affiliate Program.
Got an idea for a future story or newsletter topic? Email the NCTTA Media Relations Chair.