Venue Information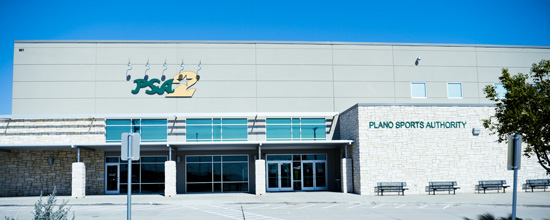 Plano Sports Authority 2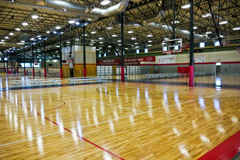 Opened in 2008, Plano Sports Authority 2 (PSA 2) is the newest sports facility under the management of Plano Sports Authority, a non-profit organization dedicated to youth and community sports in the Plano area. Built to satisfy the growing needs of indoor sports in Plano, Texas and the surrounding areas, PSA 2 encompasses 8 basketball courts, an indoor soccer field, and concession area. In short, it's a great venue for the 2012 College Table Tennis Championships.
Facility highlights
95,000 square foot sports complex
8 full-size hardwood multi-purpose basketball courts. This will be the main competition and practice area.
Permanent multi-use turf arena for indoor soccer, arena football, flag football and rugby. This will serve as meeting space.
Full service dining at The Café at PSA 2 with large dining area
There are also floorplans available of the competition venue. A specific venue layout for the Championships will be posted as soon as it becomes available.
Getting to the Venue
Plano Sports Authority 2 is located off of Alma Drive behind John Clark Stadium. Here is the address:
601 Seabrook Drive
Plano, TX 75023
The venue is just 5 minutes from the tournament hotel. Need directions?
Nearby Restaurants
There are a wide variety of restaurants and eateries within 5 miles of the venue.